'2016 in 10 Minutes' by Marc Fennell
"Every year, Madeleine Genner (my excellent wife) and I gather up the sounds of the year and I break out the old ProTools to mix a mashup of the year in news, politics, sport, power chords and dead famous people."
'They Are Slaughtering Us Like Animals'
Daniel Berehulak, NY Times: "The rain-soaked alley in the Pasay district of Manila was my 17th crime scene, on my 11th day in the Philippines capital. I had come to document the bloody and chaotic campaign against drugs that President Rodrigo Duterte began when he took office on June 30: since then, about 2,000 people had been slain at the hands of the police alone."
Pizzagate: From rumor, to hashtag, to gunfire in D.C.
The Washington Post: "What was real was Welch — a father, former firefighter and sometime movie actor who was drawn to dark mysteries he found on the Internet — terrifying customers and workers with his ­assault-style rifle as he searched Comet Ping Pong, police said. He found no hidden children, no secret chambers, no evidence of a child sex ring run by the failed Democratic candidate for president of the United States, or by her campaign chief, or by the owner of the pizza place."
Bloomberg's Pessimist's Guide to 2017
Crystal ball gaze towards the global impacts of a Trump presidency, including Russia's return and increasingly nationalism across Europe.
Soundcloud - 'Free Cheeseburger if the Sharks Win' by Paul Macadam

Bandcamp - Brightness
Lake Mac pop-slack
Sydney Review of Books - Lebs and Punchbowl Prison
Michael Mohammed Ahmad: "In this essay, I will tell you about the 'was once' generation: my generation of young men at Punchbowl Boys High School who the teachers, politicians, community leaders, parents, and local law enforcement decided needed to be locked up, for the safety of our community and for our own safety. I will also tell you about the journalists and filmmakers who believed we needed to be put on the front pages of the newspapers and on prime-time television."
Quartz - Donald Trump, editor-in-chief of the fake news movement

Free Code Camp - The code I'm still ashamed of

SMH - When two boys died, laws changed. But these 32 deaths from domestive violence deserve more
Anne Summers: "Two years ago, the NSW government introduced drastic laws to restrict the sale of alcohol throughout the city after the violent and unprovoked deaths of two young men in Kings Cross in the previous 18 months."
YouTube - A.B. Original ft. Paul Kelly - Dumb Things (Like A Version cover)

Rolling Stone - Tyler Hadley's Killer Party, The Shocking Florida House Party Murders

New Republic - The Last Unknown Man
Matt Wolfe: "He appeared out of nowhere. He had no name, no memory, no past. He was the only person the FBI ever listed as missing even though they knew where he was. How could B.K. Doe remain anonymous in the modern age's matrix of observation?"
The Washington Post - For the 'new yellow journalists,' opportunity comes in clicks and bucks
Terrence McCoy: "At a time of continuing discussion over the role that hyperpartisan websites, fake news and social media play in the divided America of 2016, LibertyWritersNews illustrates how websites can use Facebook to tap into a surging ideology, quickly go from nothing to influencing millions of people and make big profits in the process."
SMH - Malcolm Turnbull must condemn Peter Dutton's unacceptable racism

The Intercept - Democrats, Trump, and the Ongoing, Dangerous Refusal to Learn the Lesson of Brexit
Glenn Greenwald: ""Trump vowed to destroy the system that elites love (for good reason) and the masses hate (for equally good reason), while Clinton vowed to more efficiently manage it."
Idiot Joy Showland - How you lost the world

Vanity Fair - Nick Denton, Peter Thiel, and the Plot to Murder Gawker
David Margolick: "Nick Denton, Gawker's founding rogue, and Peter Thiel, his arch-nemesis, had a more complicated relationship than anyone imagined."
24 KARAT KEV 'Chinatown Champs' Video

Two Thousand - A few totally sane and rational observations about 'The Streets of Barangaroo'

Stereogum - Japandroids Near To The Wild Heart Of Life Interview

Lil Packaging - FLP Flatpack
Vinyl packaging.
GitHub - fredwu/jquery-endless-scroll: Endless/infinite scrolling/pagination.

Rational Radical - The facts about houses and avocados (Bernard Salt is an arrogant prick)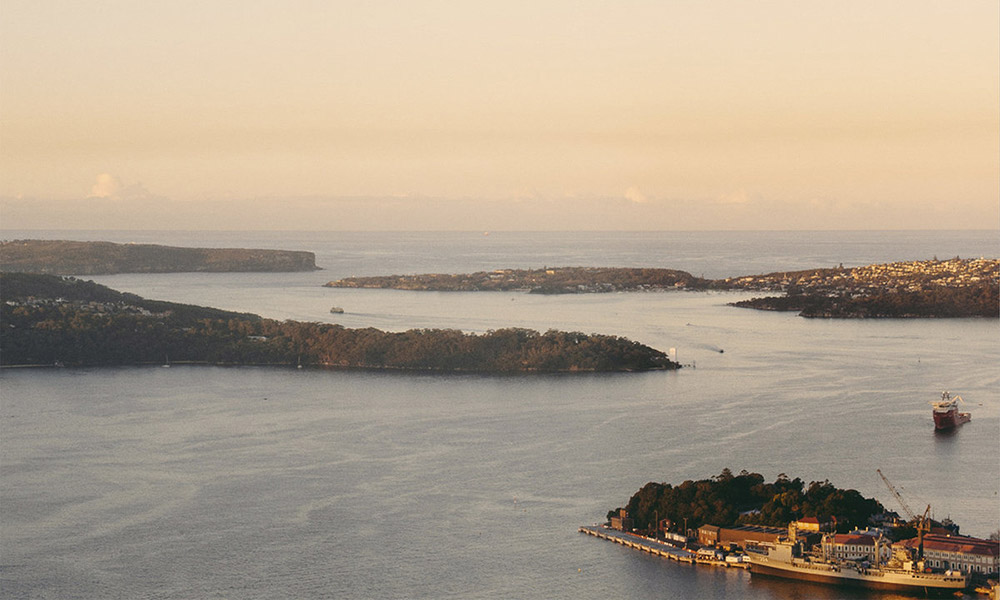 Shrapnel, Thigh Master, Unity Floors, Julia Jacklin, Bilby and Liam Kenny.
Michael Tsai - New MacBook Pros and the State of the Mac
Extensive link list of new MacBook Pro analysis.
The Guardian - From Black Mirror to Body Melt: the best film and TV new to Australian streaming services this month

The Guardian - Forget the FBI cache; the Podesta emails show how America is run
Thomas Frank: "WikiLeaks releases furnish us with an opportunity to observe the upper reaches of the American status hierarchy in all its righteousness and majesty."
Huffington Post - This Is Why Poor People's Bad Decisions Make Perfect Sense
Linda Tirado: "When I got pregnant the first time, I was living in a weekly motel. I had a minifridge with no freezer and a microwave."
The Guardian - This is the hollowed-out heart of America: pain, rage and Donald Trump
Linda Tirado: "Pomeroy, the county seat, lies just over the river from Mason, West Virginia. Walmart tried to come to Pomeroy but the council voted against it because they didn't want to lose the small businesses lining the main street. The company went to Mason instead and pointedly positioned its store at the end of the bridge; Pomeroy's intentionally quaint riverfront downtown now features a rundown laundromat, some bars, a liquor store, empty storefronts and a few improbably expensive shops. All the tax revenue from the Walmart goes to Mason."
Bandcamp - 'The White Man Is Oppressor CS' by Liam Kenny

NY Times Magazine - Kesha, Interrupted
"In February, 16 months after she filed her first suit and 38 months after her last album was released, Kesha asked to have her contract, under which she still owed three albums, absorbed by RCA, the label that is the exclusive distribution arm for Dr. Luke's label, Kemosabe/Kasz Money, Inc. (KMI). But Sony, which owns RCA, said that it had not been party to the original contract between Kesha and KMI; only Luke, who discovered her and made her famous, had the power to release her."
BuzzFeed News - Inside The Strange, Paranoid World Of Julian Assange

Bandcamp - Vexed Axis Volume 9

The New York Times - The 281 People, Places and Things Donald Trump Has Insulted on Twitter: A Complete List

The Guardian - House prices can't keep going up if we want affordable housing
Andrew P. Street: "Morrison needs to magically find a way to make housing cheaper while also still wildly increasing in value, which is irritatingly impossible."
BuzzFeed News - Hyperpartisan Facebook Pages Are Publishing False And Misleading Information At An Alarming Rate

'Cold Radish Coma' by 30/70 Collective

Slack Bastard - #Northcote (Anti) Social Club : Pay Your Workers!
"Five of Shawn's fellow workers at NSC have since resigned in protest at his treatment. The ASF also believes that NSC has been illegally underpaying its employees for the last 7 years..."
The Guardian - After China's crackdown, can Packer's Barangaroo casino survive without pokies?
Francis Markham: "If James Packer's Sydney Crown casino has to rely on local gamblers to make a profit, it will exact a toll of suffering from the Sydney community."
Newcastle Live - G'day mates, fellow Novocastrians, gig goers and everyone in between
Laura Kebby: "I saw the Smith Street Band last year and came home with a ripped t-shirt and a black eye. Not an accidental black eye. I was punched in the face in the pit. (And this is not the first time)."
SMH - 'Island of despair': Australia intentionally torturing refugees on Nauru, says major Amnesty International report

Cousin Creep - PISSANT! A Story of 80's Australian Underground
Mixtape + fantastic long read, via Max E.
SMH - Dangers lurk in the march towards a post-modern career
George Morgan: "A bushwalker found his body at the bottom of Govett's Leap in the Blue Mountains in early August. The previous day he'd caught the train from Summer Hill where he lived and travelled to Blackheath. CCTV camera footage showed him with the bicycle and backpack that the police later found locked up at the top of the valley. John – the 'unknown scholal' – philosopher, contrarian, a member of the academic precariat had taken his own life."
The Guardian - I could get outraged by this boomer-millennial war, but I'd rather look at the evidence
Greg Jericho: "Housing affordability continues to inflame debate between the generations. But there's a glut of city apartments coming, and it could change things."
The New York Times's Response to Donald Trump's Retraction Letter

Fox Sports - Wanderers bombshell with captain set to leave

Motherboard - We Need to Save the Internet from the Internet of Things
Bruce Schneier: "Basically, it's a size vs. size game. If the attackers can cobble together a fire hose of data bigger than the defender's capability to cope with, they win. If the defenders can increase their capability in the face of attack, they win."
The Guardian - The way to a better work-life balance? Unions, not self-help
Peter Fleming: "Welcome to the world of 24/7 capitalism, where some people even work in their sleep. Why are we so addicted to work, and what can we do about it?"
The Guardian - Turnbull catapulted into the danger zone after Labor sinks the marriage equality plebiscite
Katharine Murphy: "Moderates have been hoping until the last that Bill Shorten could be persuaded to step back from the brink, but this has been a miscalculation from the outset. Even if Shorten could be convinced, the internal sentiment within Labor, for a variety of reasons, was rapid set against killing the plebiscite."
Soundcloud - 'Fade Away' by Hannah Diamond (PC Music)

Kottke.org - The Choice, Frontline's program on the 2016 election

The Guardian - A-League opening round starts with a bang, record crowds, and a few red cards

The Guardian - A-League season preview part III: Melbourne City, Wanderers, Victory

White Noise - Brutalism's Aesthetic Legacy
"Brutalism's legacy is one of misrepresentation, vacillating between scapegoat and meme fetish. To appreciate this, we have to accept a self-evident truth that is frequently denied – that space, all space, is political."
The Australian - Soul of rugby league, irritant-in-chief Ennis, will be missed

A Declining Trajectory
Matt Gemmell: "Another year, another OS version, and another batch of broken things that had finally reached a stable state just a few months before. Another set of new things that are of passing interest at most, with their own byzantine quirks yet to be ironed out."
The Hive - What the Twitter Sale Reveals About Twitter, Itself
Nick Bilton: "The plain truth about the struggling social-media company has become clear in its highly public, and theatrical, auction."
Noisey - Why Fugazi's Politics Are as Frighteningly Relevant Today as They Were in 1988

Fox Sports - Ex-Shark Dean Treister travels half way around the world to watch Cronulla in NRL grand final

Rolling Stone Australia - Footy Finals Preview: Fairytales vs. Thuggery
Me: "despite having arguably three of the most hateable in their ranks — Gallen, Fifita and Ennis — Sydney's disdain for the city of Melbourne remains marginally stronger, so they should also be lifted by the crucial crowd majority. A factor that arguably assisted in the impressive and not-soon-enough form return for last weekend's semi final crushing of the defending champion Cowboys."
The Guardian - Cronulla's potential drought-breakers: the NRL grand final fairytale that isn't
Sam Perry: "As much as we try to convince ourselves otherwise, Cronulla's rise to the brink of an NRL premiership ranks high for respect but low for genuine romance."
SMH - Why the Cronulla Sharks are ready to beat Melbourne Storm to win NRL grand final
Phil Gould: "Sharks 25 Storm 12."
Bandcamp - 'Dave Dobbyn Wrote Propaganda Songs: Hold Music For Middle New Zealand To Sing Along To' by Centre Negative

Charles Bukowski, poems, stories, essays and interviews - relentless as the tarantula

The Huffington Post - If We Don't Do More, Sydney's Nightlife Is Going, Going, Gone

The Footy Almanac - NRL Preliminary Final Preview, Cronulla v North Queensland
Paul Macadam: "I've never seen Cronulla win a preliminary final. '99 was my first year as a fan. What a cracking side that was. Can still name most of the main 13. Peachey, Rogers, Ettingshausen, Mellor / Richardson, Howland, Dykes, Healey, Stevens, Triester, Lang, Ryan / Long, … McKenna?, Graham. Warm memories of clattering Manly, Penrith, Brisbane at Shark Park. Losing out on a grand final place to the Dragons hurt, but I didn't yet realise how costly that was. A premiership was just around the corner, obviously. I'd have gotten into golf or tennis had you told eight-year-old me that I'd still be waiting for one at 24."
Rolling Stone Australia - First Listen: Unity Floors 'Life Admin'

The Intercept - Nazi Who Originated Donald Trump Jr.'s Skittles Analogy Was Hanged at Nuremberg

Vibe - 20 Years Later: Tupac Is Hip-Hop's Prophet Of Rage And Revolution (Digital Cover)
Kevin Powell: "I have never met anyone like Tupac Shakur, and I doubt I will ever meet anyone like him ever again. In the past few days I have done a number of media interviews, locally, nationally, and even internationally, that reaffirm why 'Pac is the most incredible global hip-hop icon we have ever seen, and probably ever will."
The Guardian - Team of hackers take remote control of Tesla Model S from 12 miles away

Let's not rule anything out - Keep making noise
"So last night, this happened..."
The New Yorker - President Trump's First Term
Evan Osnos: "His campaign tells us a lot about what kind of Commander-in-Chief he would be."
The Guardian - Sydney's endangered Sirius public housing tower – in pictures

The Guardian - On-field brilliance gives NRL honchos some welcome finals reprieve
Sam Perry: "Cast against a lengthening Eddie Hayson-sized shadow, rugby league delivered two semi-finals of welcome purity this weekend."
VICE - We're suing the IRS for audits of Donald Trump's tax returns

Rolling Stone Australia - The Hold Steady to Reissue First Two LPs With Bonus Tracks

Bandcamp - 'Oceans Of Love' by Tralala Blip

My Modern Met - Portraits of Iconic Musicians If They Were Still Alive

Financial Review - CFMEU puts 'green ban' over endangered Sirius building
"The interim ban announced on Wednesday is the next step in an increasingly vocal campaign to save the public housing building in Sydney's waterfront Rocks area the government wants to sell for private development with an approved scheme for an estimated 250 apartments."
Michael Tsai - iPhone 7
"The AirPods look great, especially the battery life and ease of charging. Of course, this assumes that the wireless pairing works as well as Apple promises. Bluetooth audio has always been unreliable."
NYMag - "Entourage" Star Adrian Grenier Talks Burning Man
Anna Silman: "Fashion Week can take you to unexpected places, which is how, last week, I found myself sitting around a table at Roberta's Pizza with Entourage star Adrian Grenier, getting an in-depth lesson on the blight of plastic straws."
TechCrunch - Review, Apple tees up the future with iPhone 7
Matthew Panzarino: "Every time you take a picture with the iPhone 7, both the wide angle and telephoto fire off. Yes, two 12 megapixel pictures for every shot. This could be a prime driver behind the increase of the iPhone 7 Plus' memory to 3GB."
Daring Fireball - The iPhones 7
John Gruber: "The biggest change — literally and figuratively — with the iPhones 7 are their cameras."
Huffington Post - Four Paralympians Just Ran The 1500m Faster Than Anyone At The Rio Olympics Final
"Even the fourth-place finisher would have won gold in August."
Soundcloud - Music's Cool With Chilly Gonzales, Episode #3 DRAKE

kottke.org, the fall 2016 edition
Fresh design of Jason Kottke's blog.
The Guardian - Even with further rate cuts, new home buyers will have historically high debt
Greg Jericho: "To have the conditions where the economy required rate to be raised by 4% or more, would mean GDP growing well above average for a good five or six years straight. It took six years of our biggest investment boom in history for the average mortgage rate to go from 6.05% in 2002 to 9.6% in 2008."
Scripting.com - I use the headphone jack on my iPhone
Dave Winer: "...in another context I must have the wired connection, when I connect the iPhone to the Beats Pill that's mounted on the handlebars of my bike. For whatever reason, the Bluetooth connection is very unreliable in that mode. So I found a male-to-male mini-jack, and use that to hook the two together. Without the headphone jack, no music for Dave while biking."
Daring Fireball - iPhone 7, Jet Black vs. Black
John Gruber: "The single most frequent question I've been asked since the event is whether the jet black iPhone is slippery. It's not. Again, much like the old 3G and 3GS iPhones, the glossy rear surface has a very pleasant tackiness — certainly not sticky, but grippy. Based on my (admittedly limited) time in the hands-on area, I'd call it the least slippery iPhone Apple has ever made."
News.com.au - Gallen in doubt for clash with Canberra

Seround Table - Google Analytics Working On Real Time Reporting Fix
Not just me, apparently. For the record, nothing suggested here fixed my current issue
.
The Wheeler Centre - Why You Should Think Before You Ask 'R U OK' Today
Jo Case: "Monday was World Suicide Prevention Day. That's a day when people around the world prevent suicide, I guess. Allegedly. And today is R U OK? Day. Great. Awareness of mental health issues is very important. And I think these days are better than nothing. I do, I promise."
Concrete Playground - Camperdown's Hampshire Hotel to Be Resurrected by Lord Gladstone Crew

Buzzfeed News - Inside iPhone 7: Why Apple Killed The Headphone Jack
John Paczkowski: "The standard audio jack that connects your headphones to just about everything has been around for nearly 150 years. Here's why Apple thought it was time for a change."
Six Colors - Apple's annual iteration: Thoughts on the Sept. 7 media event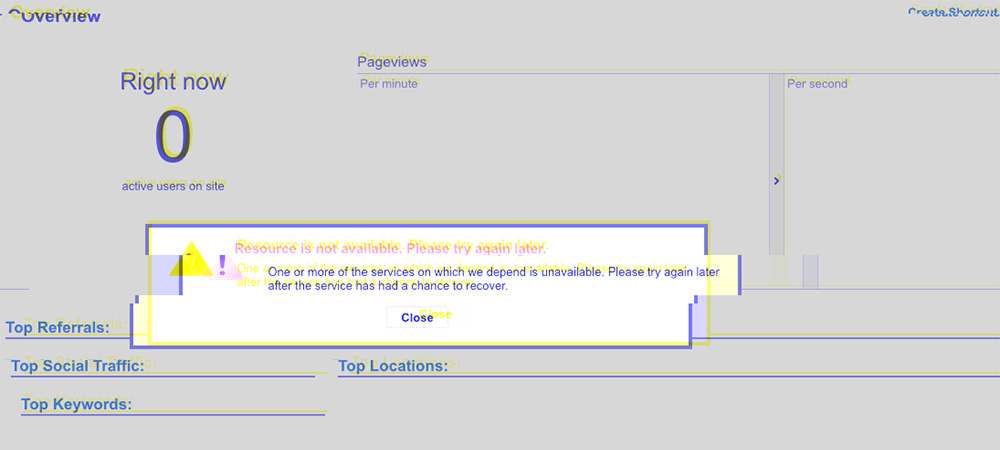 Warning signs that Convenience Corp have a fairly tight grip.
Recode - After a quiet summer, Twitter's board will take a hard look at what comes next
"Talk of a sale continues to rumble, but finding a buyer won't be easy."
Stratechery - Google, Uber, and the Evolution of Transportation-as-a-Service