THE SMACKWAVE EP by SPIKE FUCK

Research Blog: Announcing Guetzli: A New Open Source JPEG Encoder
via Google
Inside the Hunt for Russia's Most Notorious Hacker
Garrett M. Graff, Wired
Every Sean Spicer Press Briefing
Keaton Patti, McSweeney's: "First, I just want to say: Please don't make me do this. Second, good afternoon, everyone. I hope you had a good morning. The President spent his morning traveling between Mar-A-Lago, the Winter White House, and the White House, the Winter Mar-A-Lago. Once he arrived at the White House, he immediately left for Mar-A-Lago."
On a Texas prairie, distance grows between neighbors over an American birthright
Mary Jordan & Kevin Sullivan, The Washington Post: "On a Texas prairie, distance grows between neighbors over an American birthright."
Jimmy Breslin's columns on Donald Trump

Into the woods: how one man survived alone in the wilderness for 27 years
Michael Finkel, The Guardian: "At the age of 20, Christopher Knight parked his car on a remote trail in Maine and walked away with only the most basic supplies. He had no plan. His chief motivation was to avoid contact with people. This is his story."
Death Is Real: Mount Eerie's Phil Elverum Copes With Unspeakable Tragedy
Jayson Greene, Pitchfork: "A day in the life of the singer-songwriter following the death of his wife, Geneviève."
Pogi Split - Antok / Ingat
by Angelo + King Single, via Perfect Hair Records
It's Time for a Bluexit
Kevin Baker, New Republic: "For more than 80 years now, we—the residents of what some people like to call Blue America, but which I prefer to think of as the United States of We Pay Our Own Damn Way—have shelled out far more in federal tax monies than we took in. We have funded massive infrastructure projects in your rural counties, subsidized your schools and your power plants and your nursing homes, sent you entire industries, and simultaneously absorbed the most destitute, unskilled, and oppressed portions of your populations, white and black alike."
Human, All Too Inhuman
James Wood, New Republic: "On the formation of a new genre: hysterical realism."
March First Book Club: An interview with Peter Polites
Meaghan Dew, Kill Your Darlings: "Kill Your Darlings' first First Book Club pick for 2017 is Peter Polites' debut novel Down The Hume (Hachette Australia), a queer noir novel of addiction, secrets and misplaced love, set in the shadowy places of Western Sydney. KYD Podcast coordinator Meaghan Dew spoke to Polites about the novel, Australian noir and building resilience."
Architect Turns Old Cement Factory Into His Home, And The Interior Will Take Your Breath Away

The dirty secret of penalty rate opponents: business is booming
Bernard Keane, Crikey: "The inconvenient truth of the penalty rates debate is that, far from being destroyed by penalty rates as employers and right-wing lobbyists claim, Australia's cafe and restaurant sector is booming and in recent years has been one of Australia's fastest-growing sectors and employers."
4chan: The Skeleton Key to the Rise of Trump
Dale Beran, Medium: "Trump's younger supporters know he's an incompetent joke; in fact, that's why they support him."
In the fight club of Australian politics, the public suffer the knockout blow
Katharine Murphy, The Guardian: "Spend too long in a cauldron and you end up as essential nutrients for a witch."
Inside the Macedonian Fake-News Complex
Samanth Subramanian, Wired: "The first article about Donald Trump that Boris ever published described how, during a campaign rally in North Carolina, the candidate slapped a man in the audience for disagreeing with him. This never happened, of course. Boris had found the article somewhere online, and he needed to feed his web­site, Daily Interesting Things, so he appropriated the text, down to its last mis­begotten comma. He posted the link on Facebook, seeding it within various groups devoted to American politics; to his astonish­ment, it was shared around 800 times. That month—February 2016—Boris made more than $150 off the Google ads on his website. Considering this to be the best possible use of his time, he stopped going to high school."
The Man Who Broke Ticketmaster
Jason Koebler, Motherboard: "The last piece of the puzzle was Ticketmaster's anti-bot CAPTCHA system, which requires a human to type in crossed out or fuzzy words to prove he or she isn't a robot. Wiseguy learned that Ticketmaster's CAPTCHA system had only loaded 30,000 unique images into its database, rather than millions. So Lowson's team downloaded every image they could find as a .jpeg file, stayed up all night typing them out, and taught their bot how to match the images."
Why Amazon Is The World's Most Innovative Company Of 2017

I Helped Create the Milo Trolling Playbook - Stop Playing Right Into It
Ryan Holiday, Observer: "I realize there is legitimate fear of normalizing repulsive behavior. I'm not suggesting anyone give credence to real Nazi doctrine. However, historically, it's usually true that banning and blocking usually has the opposite of its intended effect. Effective counterinsurgency usually involves bargaining, partnering and the reestablishment of norms - not hardlines."
Travel ban ruling: judges refuse to reinstate Trump's order
Live Updates, The Guardian
A Dangerously Isolated President
Benjamin Wallace-Wells, The New Yorker: "In normal times, an Administration this isolated and divorced from public opinion would seem to be fatally weak. The argument made by the President's first week is that these conditions, combined with the general assent of a Republican-controlled Congress, might in fact create the opposite situation, freeing him to do whatever he wants."
No 'G'day, mate': On call with Australian prime minister, Trump badgers and brags
Greg Miller and Phillip Rucker, The Washington Post: "At one point Trump informed Turnbull that he had spoken with four other world leaders that day - including Russian President Vladi­mir Putin - and that 'This was the worst call by far.'"
"Real Death" by Mount Eerie
The first track from "A Crow Looked At Me" by Mount Eerie (ELV040 from P.W. Elverum & Sun, March 24th, 2017).
Trial Balloon for a Coup?
Yonatan Zunger, Medium: "...the administration is testing the extent to which the DHS (and other executive agencies) can act and ignore orders from the other branches of government. This is as serious as it can possibly get: all of the arguments about whether order X or Y is unconstitutional mean nothing if elements of the government are executing them and the courts are being ignored."
The Immigration Ban is a Headfake, and We're Falling For It
Jake Fuentes, Medium: "When I read about the incredibly active first week of the Trump administration, I struggle with two competing narratives about what's really going on. The first story is simple: the administration is just doing what it said it would do, literally keeping its campaign promises. Lots of people won't agree, but it's playing to its base. They're also not really good at this whole government thing yet, so implementation is shaky. The second is more sinister: the administration is deliberately testing the limits of governmental checks and balances to set up a self-serving, dangerous consolidation of power."
How America's rejection of Jews fleeing Nazi Germany haunts our refugee policy today
Dara Lind, Vox: "Desperate people, fleeing a terrifying, bloodthirsty regime, try to find refuge in the US. But the American government and the public don't want to accept them. They worry that accepting refugees would put citizens at risk, and they don't see the refugee crisis as their problem to fix. So they are turned away. This is what President Donald Trump is about to sign America up for, if widespread reports are correct that he's on the verge of signing an executive order that would ban all refugees from settling in the US for 4 months and ban Syrian refugees indefinitely. We've been here before."
The Japandroids Just Made One of the Best Pure Rock Albums of the Decade
Rob Harvilla, The Ringer: "You're smarter than this. More sophisticated and discerning. You prize music that challenges, that surprises, that rejects the cheap comforts of nostalgia, that refuses to pander to your basest instincts. No way are you falling for yet another cornball Japandroids song, all cheesy distorted guitars and yelpy self-help vocals and beer-lit classic rock romanticism. It's too easy. It's too simple. It's the same half-dozen ingredients shrewdly recombined: the Taco Bell menu in sonic form, a mild riot of empty calories. And yet..."
Voting Should Be Mandatory
Waleed Aly, NY Times: "In a compulsory election, it does not pay to energize your base to the exclusion of all other voters. Since elections cannot be determined by turnout, they are decided by swing voters and won in the center. Australia has its share of xenophobic politicians, but they tend to dwell in minor parties that do not even pretend they can form a government."
I have no advice for Gladys Berejiklian but I do have some for the media
Kristina Keneally, The Guardian: "Resist the urge to write about – or read about – their shoes, hair, nail polish or jewellery. They will wear the same dress twice, just like male politicians wear the same suit over and over. Deal with it."
Julia Jacklin covers The Strokes 'Someday' for Like A Version

With Sydney finally dead, Mike Baird's work is done
Andrew P. Street, SMH: "Let's look at the legacy of the premier who bravely stood up to the weak and made the state safe for mining, property development, and casinos. Especially casinos."
Let's Talk About The Immense Privilege (And Struggle) Of Doing What You Love
Rebecca Varcoe, Junkee: "This is not an essay about being poor. I'm not poor, I don't even like saying that I'm 'working class' because that suggests in some way that I haven't been incredibly lucky to be given lots of wonderful opportunities and my life isn't a shining beacon of insane privilege. I'm being paid for writing an opinion piece for Junkee, which should speak volumes as to how lucky I am. This isn't about blaming everyone but yourself."
Living In The Beautiful Bubble Of The Not-Quite Internet
Anne Helen Petersen, Buzzfeed: "When I started college in 1999, the digital revolution was in its awkward infancy. That awkwardness gave rise to moments of lovely serendipity - and pockets of blissful ignorance."
Ombudsman launches investigation into Centrelink debt recovery crisis

How government blunderfucked its way into an unholy, disorganised robot-war on the nation's huddled masses...
Brilliant take on the Centrelink debt-collection debacle from John Birmingham.
A Selection of the 30 Most Disappointing Under 30
Bess Kalb, The New Yorker: "Started a Bay Area 'summer camp' where exhausted tech bros can 'unplug' for two thousand dollars a weekend."
La La Land is a terrible film, but it will win Best Picture at the Oscars anyway
Lee Tran Lam, SMH: "For a musical obsessed with classics, really it's the Pokemon Go of movie references."
Done & Done-r
The Wrens' new album is finally done?
I've left Twitter. It is unusable for anyone but trolls, robots and dictators
Lindy West, The Guardian: "For half a decade on the platform, I have been micromanaged by strangers and neo-Nazis have mined my personal life for vulnerabilities to exploit."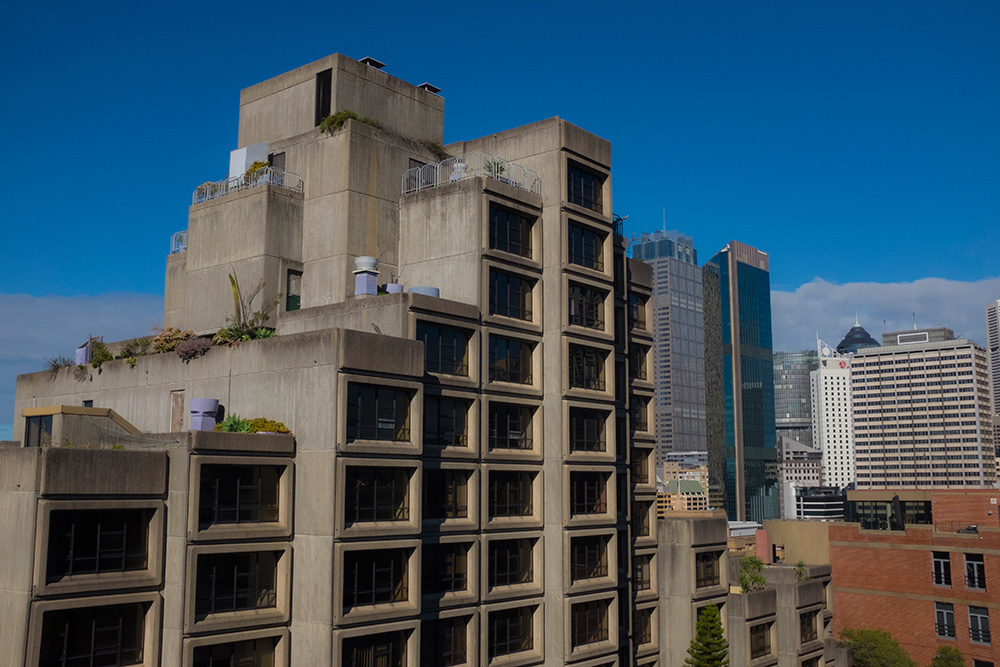 In review.
True crime, comedy and the G-spot: the best Australian podcast episodes of 2016
The Guardian: "From Bowraville to Fiona O'Loughlin's harrowing tales of alcoholism, it was a great year for the medium."
Centrelink debt notices based on 'idiotic' faith in big data, IT expert says
Christopher Knaus, The Guardian: "The government's automated compliance system, which began in July, has been the subject of repeated complaints, which stem from its comparison of income reported to Centrelink and information held by the Australian Taxation Office."
A Bigger Problem Than ISIS?
Dexter Filkins, The New Yorker: "The Mosul Dam is failing. A breach would cause a colossal wave that could kill as many as a million and a half people."
How a TV Sitcom Triggered the Downfall of Western Civilization
David Hopkins, Medium: "I see Kim Kardashian's ass at the top of CNN.com, and I am scared."
In 2016, Emo Entered Another Green World
Ian Cohen, SPIN: "Certainly no one foresaw a Massachusetts pop-punk outfit named after an Ataris song making genre-defining masterpieces twice, the second time with a 'Taoist love record.' While 'Home Like NoPlace is There' has been heralded as the peak of fourth-wave emo, the Hotelier's 'Goodness' represents a riskier and thus more rewarding undertaking. While they've opened for scene kingpins like Joyce Manor, PUP and Title Fight in the past year, when given the chance, the Hotelier align themselves with bands from the Epoch or Orchid Tapes, scenes that are adjacent to what's typically considered 'emo' but rarely face the same prejudice. 'Home' had context in which it could be easily understood: at times, it sounded like the Weakerthans, Thursday or Saves the Day and dealt in time-honored topics of suicide, depression and drug abuse."
The Future of Cities
Oscar Boyson, YouTube (via Kottke.org): "What does 'the future of cities' mean? To much of the developing world, it might be as simple as aspiring to having your own toilet, rather than sharing one with over 100 people. To a family in Detroit, it could mean having non-toxic drinking water. For planners and mayors, it's about a lot of things — sustainability, economy, inclusivity, and resilience. Most of us can hope we can spend a little less time on our commutes to work and a little more time with our families. For a rich white dude up in a 50th floor penthouse, 'the future of cities' might mean zipping around in a flying car while a robot jerks you off and a drone delivers your pizza. For many companies, the future of cities is simply about business and money, presented to us as buzzwords like 'smart city' and 'the city of tomorrow.'"
Internet companies forced to block The Pirate Bay, bittorrent websites in Australia, Federal Court rules
Will Ockenden, ABC News: "The Federal Court handed down its judgement yesterday afternoon, also ordering that ISPs block similar bittorrent websites Torrentz, TorrentHound, IsoHunt and streaming service SolarMovie."
Facebook Steps Up
Jeff Jarvis, Whither News: "In addition to helping to support fact-checking, I would also like to see Facebook take alerts about debunked news from media companies. That is, if The Washington Post or The New York Times reports on a rumor or meme, its stories should appear alongside said lies (as it often will already with the related content links that pop up when you start interacting with an item). Facebook is open to that."
Paradise Daily Records Turns Two: Interview
The Smallest Room, extended version of The Quietus interview: "While fossicking in a recycled garbage shop in late 2014, Sydney's Jaz Brooking found a cassette duplicator. Brooking played in five or six bands and had a bit of money saved from trading second-hand goods. It was a logical next step to start dubbing tapes of her and her friends' bands and thus, Paradise Daily Records was born."
Former homeowner facing Christmas in jail after WestConnex eviction
SMH: "Van Ngo, 68, was charged with damaging property and entering a premises without a lawful excuse after he allegedly broke into his former home at 84 Campbell Street, in St Peters in Sydney's inner west, hours after being evicted."
Japandroids @ The Red Rattler
Joseph Earp, The Brag: "Indeed, such creative generosity – such warmth – explains why none of the audience seemed particularly concerned about the two teary-eyed, shirtless, sweaty men shouting along to every bloated chorus. It explains why every hand shot up to support an especially enthusiastic music industry rep as she sorta crowd-surfed, hovering in front of the tiny stage with nowhere particularly go. And it explains why people turned to each other, smiling, strangers nodding at strangers, acknowledging the same ridiculous, vital tunes."
Free Compilation: The Bridge, Class Of 2016
FBi Radio: "Our finest Sydney music nerds have carefully selected their favourite home-grown tracks of the year. Presenters Ryan Saar, Amelia Jenner, Lachlan Wyllie and Tia Newling pulled together a diverse range of tracks from artists all across Sydney. The best part? It's free! (Or name-your-price, if you'd like to contribute a donation to us here at FBi Radio.)"
Why 'living within our means' is a great con
Claire Connelly, ABC News Australia: "The only way for millennials to save, for households to pay down their debts, for all of us to have good job prospects and more security and to avoid that credit crunch, is for the Government to go back on everything they have been saying for years, and to increase its spending."
After the Islamic State
Robin Wright, The New Yorker: "As the caliphate crumbles, rival movements struggle for the soul of Sunni jihadism."
Nike Wants Athletes to Run a Marathon in Under Two Hours, So It's Rebuilding the Race. And the Runners
Ed Caesar, Wired: "The speed required, a little under 13 mph for a little over two hours, is unimaginable for all but a few of the world's very best marathoners."
'2016 in 10 Minutes' by Marc Fennell
"Every year, Madeleine Genner (my excellent wife) and I gather up the sounds of the year and I break out the old ProTools to mix a mashup of the year in news, politics, sport, power chords and dead famous people."
'They Are Slaughtering Us Like Animals'
Daniel Berehulak, NY Times: "The rain-soaked alley in the Pasay district of Manila was my 17th crime scene, on my 11th day in the Philippines capital. I had come to document the bloody and chaotic campaign against drugs that President Rodrigo Duterte began when he took office on June 30: since then, about 2,000 people had been slain at the hands of the police alone."
Pizzagate: From rumor, to hashtag, to gunfire in D.C.
The Washington Post: "What was real was Welch — a father, former firefighter and sometime movie actor who was drawn to dark mysteries he found on the Internet — terrifying customers and workers with his ­assault-style rifle as he searched Comet Ping Pong, police said. He found no hidden children, no secret chambers, no evidence of a child sex ring run by the failed Democratic candidate for president of the United States, or by her campaign chief, or by the owner of the pizza place."
Bloomberg's Pessimist's Guide to 2017
Crystal ball gaze towards the global impacts of a Trump presidency, including Russia's return and increasingly nationalism across Europe.
Soundcloud - 'Free Cheeseburger if the Sharks Win' by Paul Macadam

Bandcamp - Brightness
Lake Mac pop-slack
Sydney Review of Books - Lebs and Punchbowl Prison
Michael Mohammed Ahmad: "In this essay, I will tell you about the 'was once' generation: my generation of young men at Punchbowl Boys High School who the teachers, politicians, community leaders, parents, and local law enforcement decided needed to be locked up, for the safety of our community and for our own safety. I will also tell you about the journalists and filmmakers who believed we needed to be put on the front pages of the newspapers and on prime-time television."
Quartz - Donald Trump, editor-in-chief of the fake news movement

Free Code Camp - The code I'm still ashamed of

SMH - When two boys died, laws changed. But these 32 deaths from domestive violence deserve more
Anne Summers: "Two years ago, the NSW government introduced drastic laws to restrict the sale of alcohol throughout the city after the violent and unprovoked deaths of two young men in Kings Cross in the previous 18 months."
YouTube - A.B. Original ft. Paul Kelly - Dumb Things (Like A Version cover)

Rolling Stone - Tyler Hadley's Killer Party, The Shocking Florida House Party Murders

New Republic - The Last Unknown Man
Matt Wolfe: "He appeared out of nowhere. He had no name, no memory, no past. He was the only person the FBI ever listed as missing even though they knew where he was. How could B.K. Doe remain anonymous in the modern age's matrix of observation?"
The Washington Post - For the 'new yellow journalists,' opportunity comes in clicks and bucks
Terrence McCoy: "At a time of continuing discussion over the role that hyperpartisan websites, fake news and social media play in the divided America of 2016, LibertyWritersNews illustrates how websites can use Facebook to tap into a surging ideology, quickly go from nothing to influencing millions of people and make big profits in the process."
SMH - Malcolm Turnbull must condemn Peter Dutton's unacceptable racism

The Intercept - Democrats, Trump, and the Ongoing, Dangerous Refusal to Learn the Lesson of Brexit
Glenn Greenwald: ""Trump vowed to destroy the system that elites love (for good reason) and the masses hate (for equally good reason), while Clinton vowed to more efficiently manage it."
Idiot Joy Showland - How you lost the world

Vanity Fair - Nick Denton, Peter Thiel, and the Plot to Murder Gawker
David Margolick: "Nick Denton, Gawker's founding rogue, and Peter Thiel, his arch-nemesis, had a more complicated relationship than anyone imagined."
24 KARAT KEV 'Chinatown Champs' Video

Two Thousand - A few totally sane and rational observations about 'The Streets of Barangaroo'

Stereogum - Japandroids Near To The Wild Heart Of Life Interview

Lil Packaging - FLP Flatpack
Vinyl packaging.
GitHub - fredwu/jquery-endless-scroll: Endless/infinite scrolling/pagination.

Rational Radical - The facts about houses and avocados (Bernard Salt is an arrogant prick)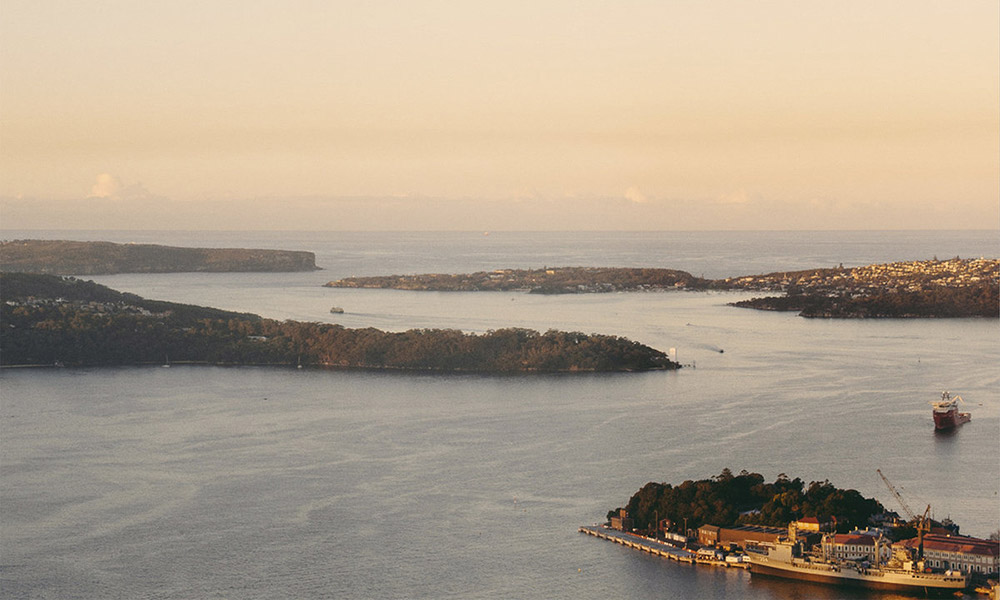 Shrapnel, Thigh Master, Unity Floors, Julia Jacklin, Bilby and Liam Kenny.
Michael Tsai - New MacBook Pros and the State of the Mac
Extensive link list of new MacBook Pro analysis.
The Guardian - From Black Mirror to Body Melt: the best film and TV new to Australian streaming services this month

The Guardian - Forget the FBI cache; the Podesta emails show how America is run
Thomas Frank: "WikiLeaks releases furnish us with an opportunity to observe the upper reaches of the American status hierarchy in all its righteousness and majesty."
Huffington Post - This Is Why Poor People's Bad Decisions Make Perfect Sense
Linda Tirado: "When I got pregnant the first time, I was living in a weekly motel. I had a minifridge with no freezer and a microwave."
The Guardian - This is the hollowed-out heart of America: pain, rage and Donald Trump
Linda Tirado: "Pomeroy, the county seat, lies just over the river from Mason, West Virginia. Walmart tried to come to Pomeroy but the council voted against it because they didn't want to lose the small businesses lining the main street. The company went to Mason instead and pointedly positioned its store at the end of the bridge; Pomeroy's intentionally quaint riverfront downtown now features a rundown laundromat, some bars, a liquor store, empty storefronts and a few improbably expensive shops. All the tax revenue from the Walmart goes to Mason."
Bandcamp - 'The White Man Is Oppressor CS' by Liam Kenny

NY Times Magazine - Kesha, Interrupted
"In February, 16 months after she filed her first suit and 38 months after her last album was released, Kesha asked to have her contract, under which she still owed three albums, absorbed by RCA, the label that is the exclusive distribution arm for Dr. Luke's label, Kemosabe/Kasz Money, Inc. (KMI). But Sony, which owns RCA, said that it had not been party to the original contract between Kesha and KMI; only Luke, who discovered her and made her famous, had the power to release her."
BuzzFeed News - Inside The Strange, Paranoid World Of Julian Assange

Bandcamp - Vexed Axis Volume 9

The New York Times - The 281 People, Places and Things Donald Trump Has Insulted on Twitter: A Complete List

The Guardian - House prices can't keep going up if we want affordable housing
Andrew P. Street: "Morrison needs to magically find a way to make housing cheaper while also still wildly increasing in value, which is irritatingly impossible."
BuzzFeed News - Hyperpartisan Facebook Pages Are Publishing False And Misleading Information At An Alarming Rate

'Cold Radish Coma' by 30/70 Collective

Slack Bastard - #Northcote (Anti) Social Club : Pay Your Workers!
"Five of Shawn's fellow workers at NSC have since resigned in protest at his treatment. The ASF also believes that NSC has been illegally underpaying its employees for the last 7 years..."
The Guardian - After China's crackdown, can Packer's Barangaroo casino survive without pokies?
Francis Markham: "If James Packer's Sydney Crown casino has to rely on local gamblers to make a profit, it will exact a toll of suffering from the Sydney community."
Newcastle Live - G'day mates, fellow Novocastrians, gig goers and everyone in between
Laura Kebby: "I saw the Smith Street Band last year and came home with a ripped t-shirt and a black eye. Not an accidental black eye. I was punched in the face in the pit. (And this is not the first time)."
SMH - 'Island of despair': Australia intentionally torturing refugees on Nauru, says major Amnesty International report

Cousin Creep - PISSANT! A Story of 80's Australian Underground
Mixtape + fantastic long read, via Max E.